By Rina Herzl
For the first weeks of its life, a lion cub's life includes only its mother, and likely a few siblings, in a hideaway place. Cubs are born with spots and rosettes on their golden coats that fade as they grow. Few-week-old cubs are then moved into a crèche, or a nursery of pride cubs, where they are raised side-by-side with their cousins until two years of age. Lions are the only cats to rear their young in such a manner.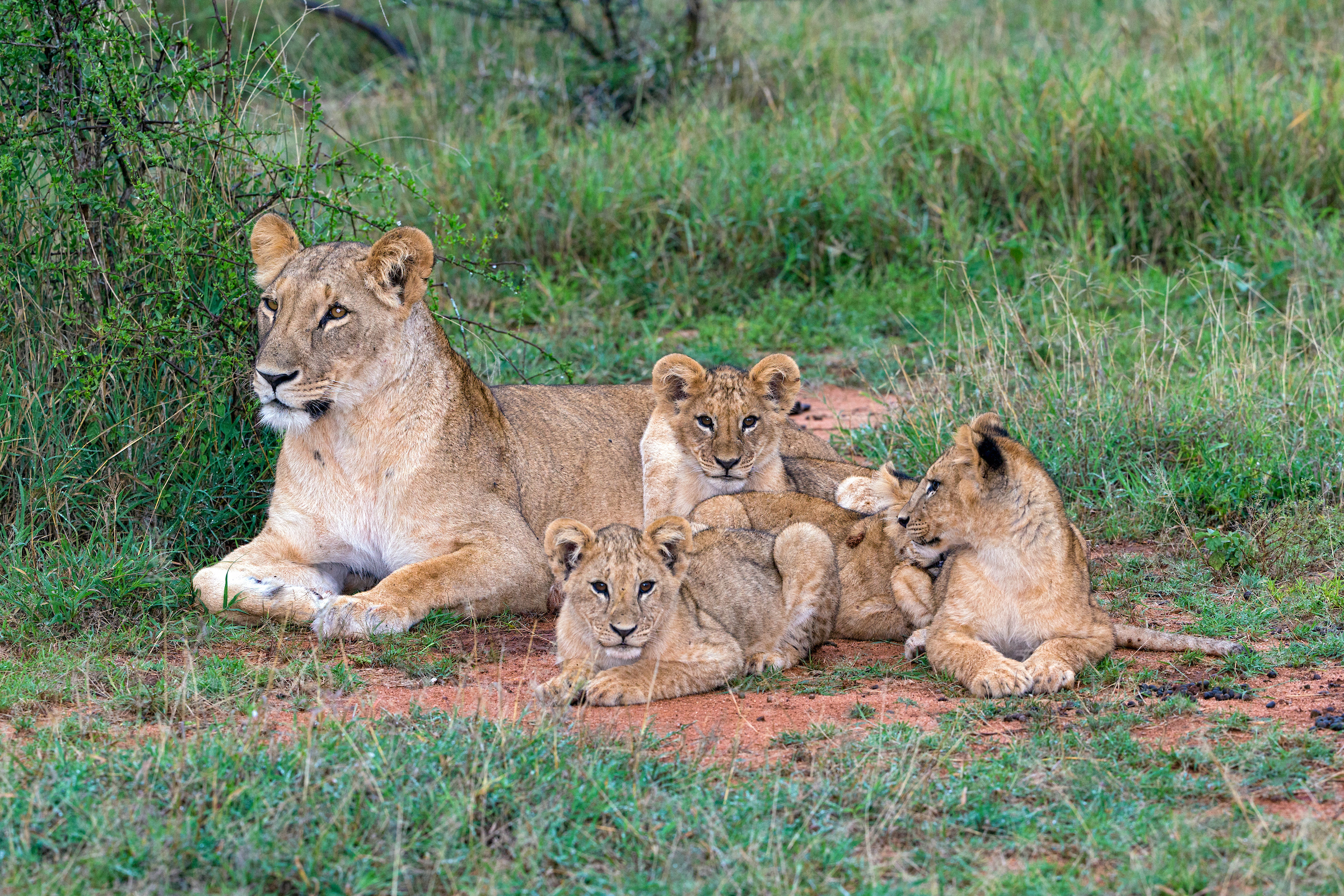 When a group of lionesses give birth within a few months of each other, a nursery group is formed, and pride females provide mutual protection and even nurse each other's cubs. When a hunt is on, one or two females stay behind to guard the nursery. This social behavior of lionesses pooling their cubs together is mainly a defensive tactic from hyenas and threats made by outside male lions seeking to claim control of the pride.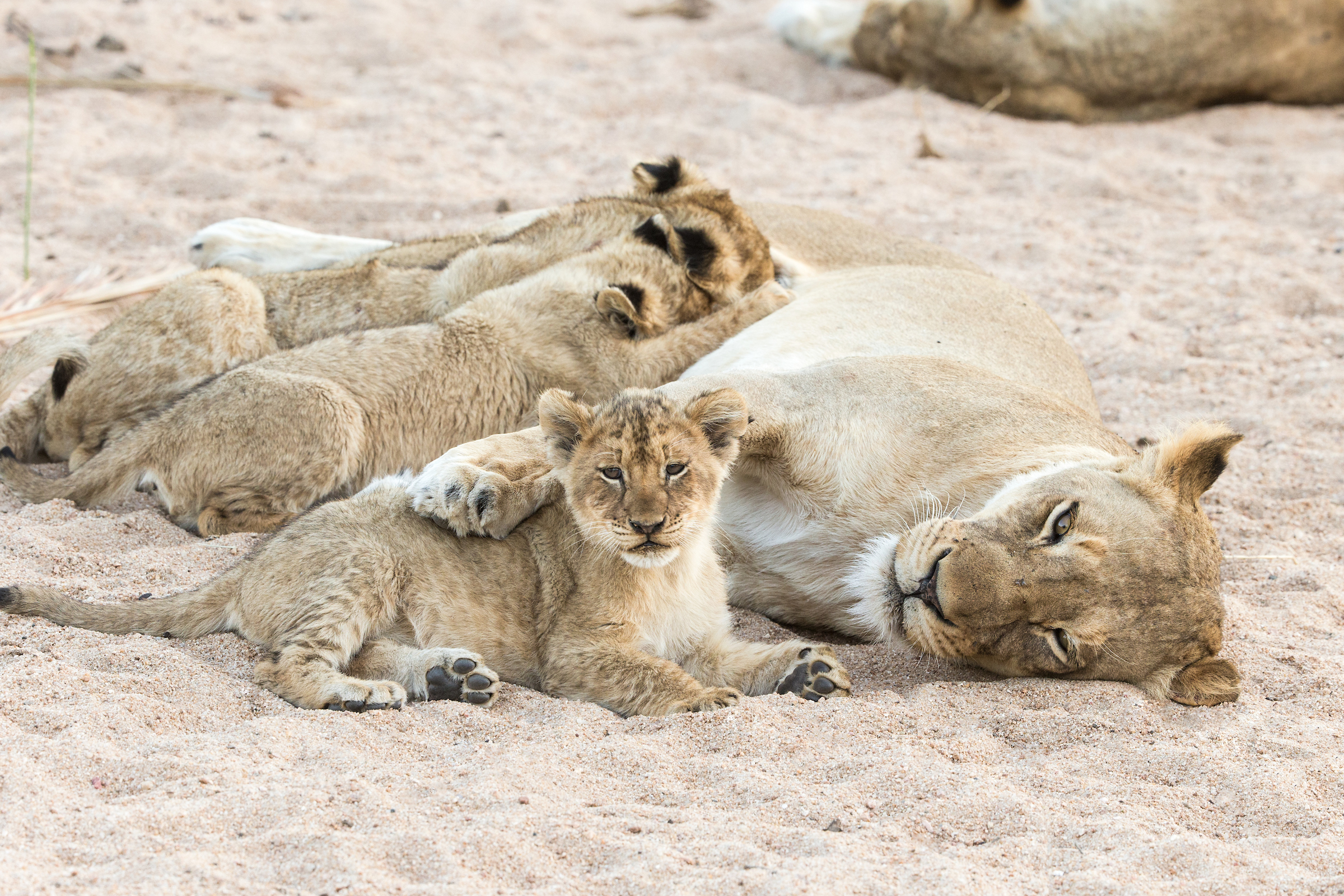 All lionesses in a pride are related and female cubs usually stay with their family for the entirety of their lives. On the other hand, male cubs are ousted from the pride at around two years of age. Most male lions live alone for the rest of their lives, while some join bands of other males known as a coalition or a bachelor pride. Very few lions manage to challenge an existing pride male and take over as the siring lion.