By Dr. Peter Lindsey, Director of the Lion Recovery Fund
Compared to much of Africa, southern Africa's biodiversity and wild landscapes are well understood. A glaring exception to this, however, is Angola. A massive country, roughly three times the size of California, Angola remains a mystery to many people from a conservation perspective. The main reason for this is that the country was closed to external tourists, conservationists, and researchers during the country's 27-year-long civil war. As the war ended in 2002, conservation interest in the country was ignited by the search for the enigmatic and majestic giant sable. The giant sable, Angola's national symbol, was feared extinct due to the ravages of bushmeat poaching during the war, but mercifully, an extensive search located remnant populations in Luando Natural Integral Reserve and Cangandala National Park.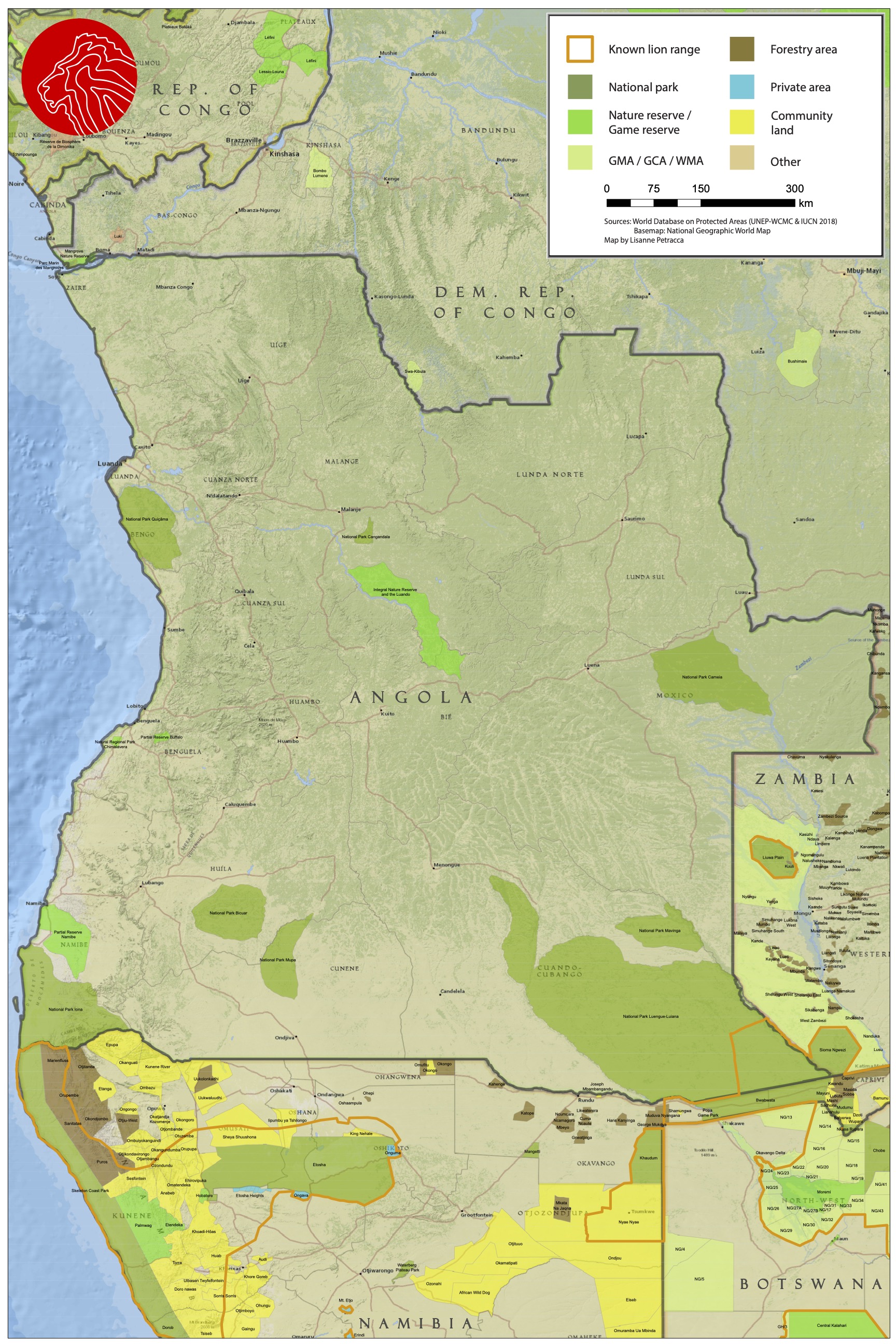 The status of Angola's lion populations has also long been a mystery. Recent survey work by the Africa Range-Wide Cheetah Conservation Initiative highlighted that lions are absent from most protected areas (PAs) in the country, and it seems as though the species is largely restricted to the southeastern corner of the country. There are also sporadic records of lions from Cameia National Park, Bicuar National Park, Luando Natural Integral Reserve, and the Lisima Lya Mwono area. There is significant recovery potential for lions in Angola, especially in the southeast.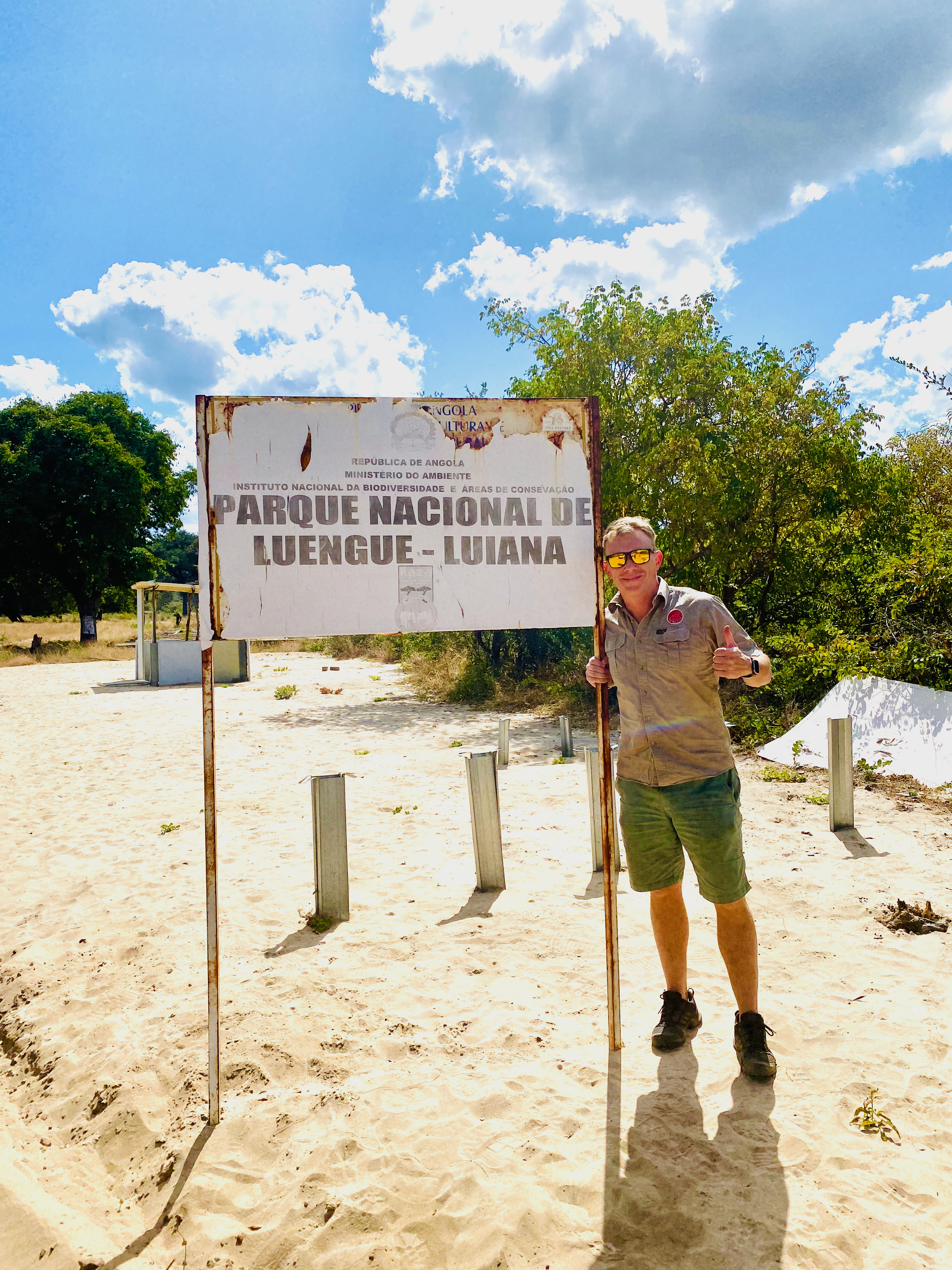 Angola faces a number of challenges. The country's PA network is proportionally small, comprising just 7% of Angola's land area, which is much lower than most other countries in the region. Many of Angola's biomes are either not represented or poorly represented in the PA network, and are thus at severe risk in the long term. Due to displacement during the war and unplanned settlement after the conflict, most PAs have people living inside them. In addition, wildlife in the country suffered from severe bushmeat poaching during the civil war, and continues to be affected by that threat. Many areas are subject to a high frequency and intensity of human-set fires, which has implications for conservation. Some of these conservation areas, including Luengue-Luiana/Mavinga, still have landmines scattered across parts of the landscape, creating great danger for park management, local people, and even wildlife. However, there are reasons for optimism. The country is vast with a relatively low human population and the Angolan government is taking steps to proclaim new protected areas while the window of opportunity remains. Angola borders a number of countries in Africa with very robust wildlife populations, meaning that natural immigration or active restocking of wildlife is a possibility.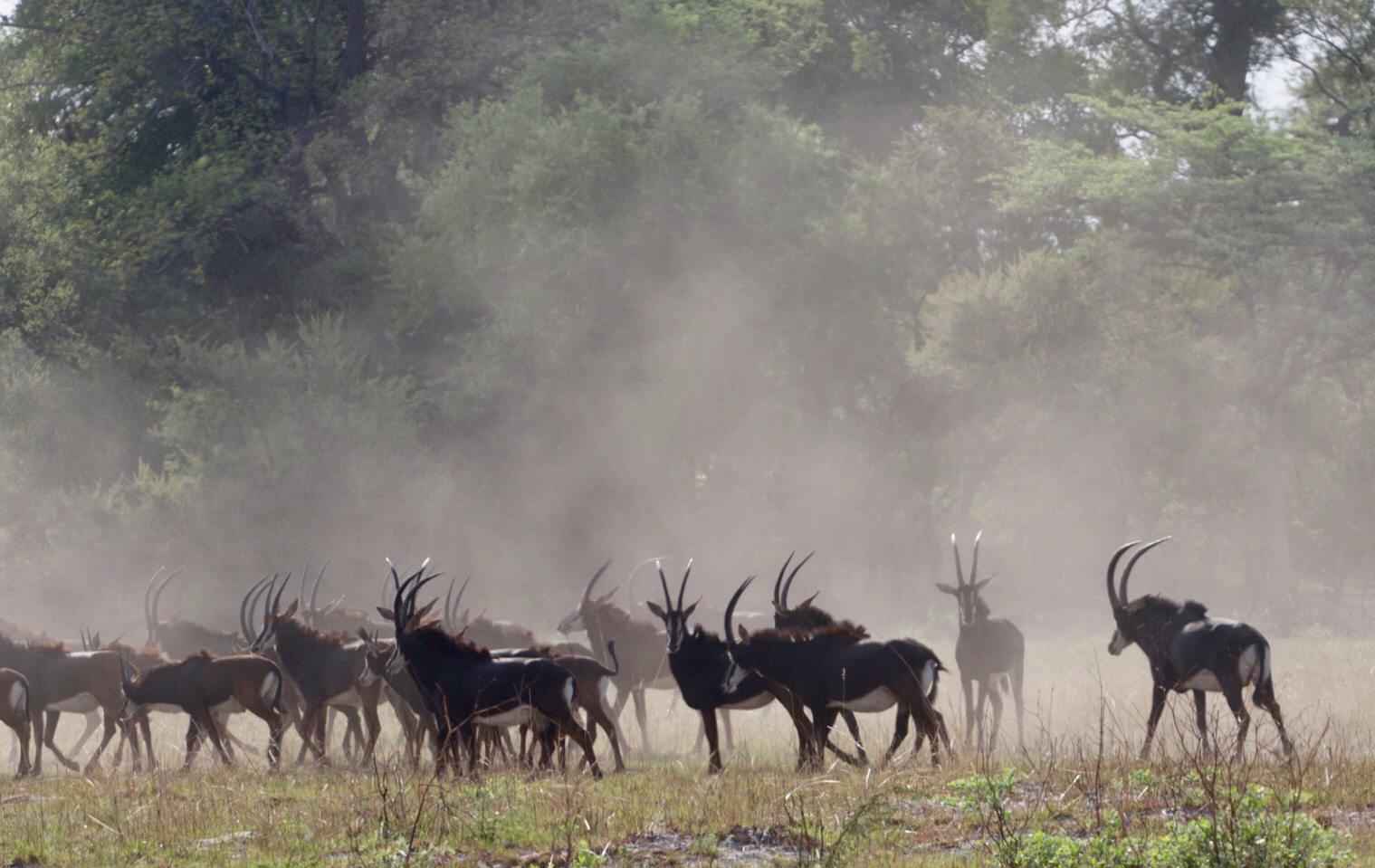 The LRF has invested in Angola in two key ways. First, we have supported the efforts of the Africa Range-Wide Cheetah Conservation Initiative to undertake surveys in the Mussuma region of Eastern Angola, adjacent to Liuwa Plains National Park in Zambia, to assess what wildlife remains and determine whether it makes sense to create a new national park or transfrontier conservation area there. In addition, and more substantively, we have supported the work of Panthera in the vast Luengue-Luiana National Park (LLNP) in the southeast of the country. LLNP is a seriously exciting prospect. Together with Mavinga, the two contiguous parks comprise a vast area of over 32,000 sq. miles, an area 107 times larger than New York City. Back in 2015, Panthera embarked on an ambitious plan to undertake a carnivore survey across this vast, little-known landscape. Over two years, they surveyed 2,090 miles of spoor transects and deployed 252 camera traps to identify what, if any, big cat populations remained.
The findings were exciting. While lions were very rare, with an estimated 10-30 individuals remaining, wild dogs and cheetahs were found to be surprisingly widespread, as were spotted hyenas and leopards. This was a really significant discovery of cheetahs and wild dogs, two species that are facing severe conservation struggles elsewhere in their range. The team also observed significant numbers of prey species, including buffalo, sable, roan, and others. This backed up an aerial survey from around the same time, which estimated there to be a population of thousands of elephants, buffaloes, sable, lechwe, and over a thousand roan and kudu, among a variety of other species. The vast grasslands and abundant water provide incredible habitat for wildlife. With sufficient protection, there is no reason why Luengue-Luiana could not ultimately emerge as a significant area for the conservation of lions, wild dogs, elephants, and many other species. Similarly, the Mussuma landscape (near to Liuwa Plains) has been described as the 'southern African Serengeti' with enormous conservation potential.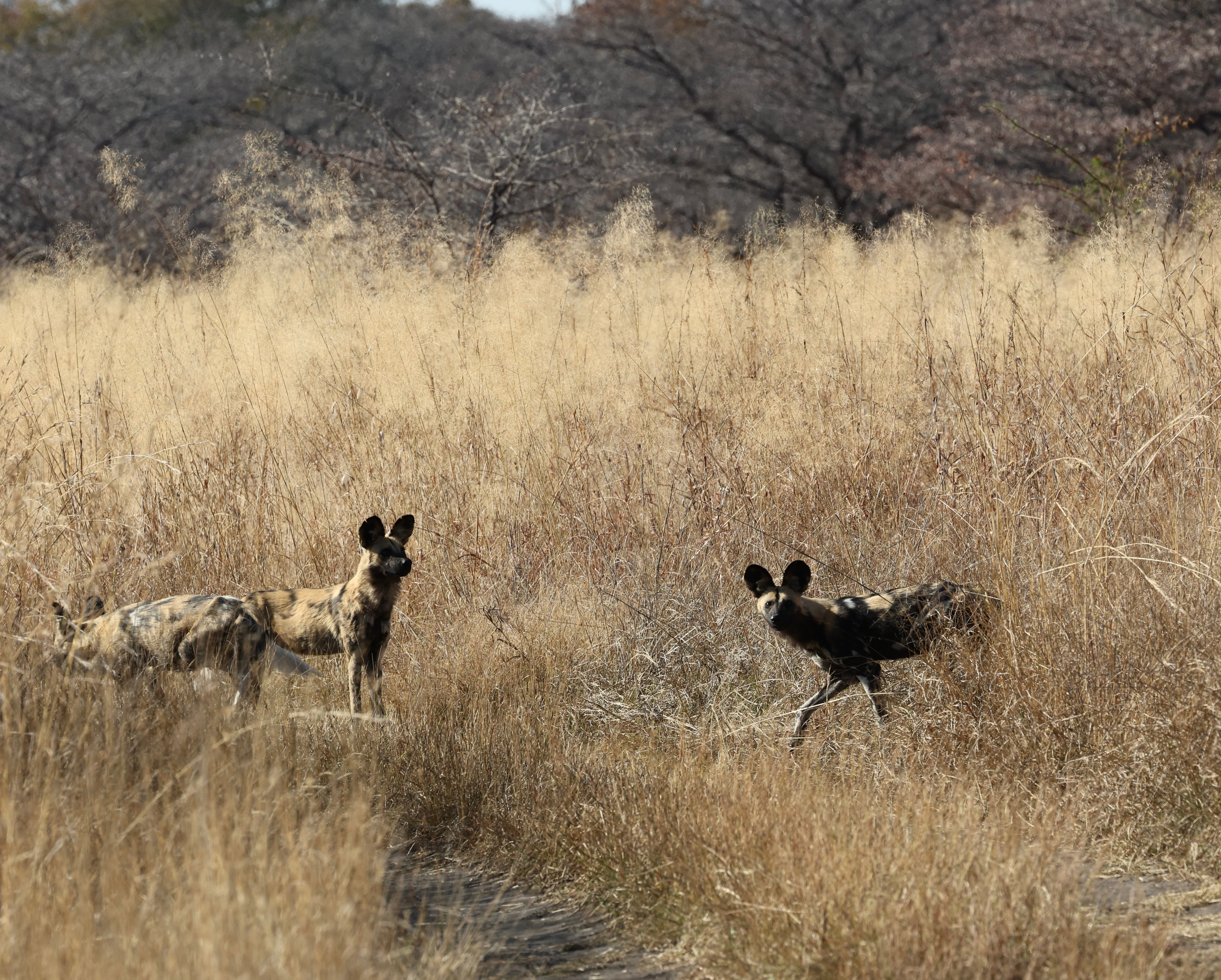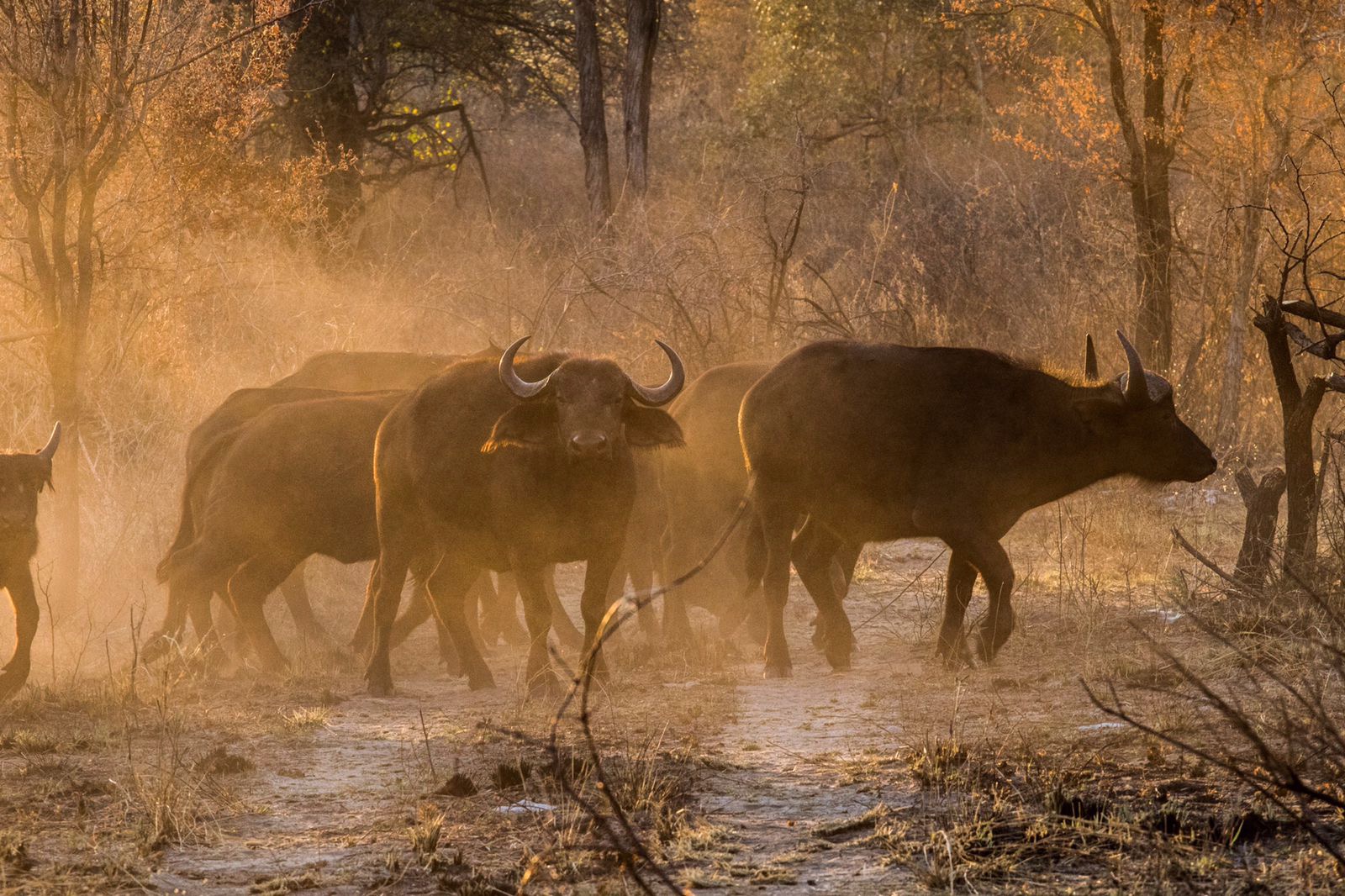 However, there are also severe threats to wildlife in the area. The aerial survey identified a high elephant 'carcass ratio'—the ratio of dead to live elephants, suggesting a high rate of elephant poaching. In addition, the camera trap survey recorded many incidents of bushmeat poachers caught carrying traps, snares, and bushmeat. While there was real conservation potential in this vast landscape, there was also a need to act quickly to address the threats. Panthera engaged the Angolan government and signed an agreement to support management of the park and to engage with and support communities. They established a project to support the law enforcement efforts of the modest ranger force in the park and to hire additional community scouts to bolster numbers. These efforts have been focussed mainly in two intensive protection zones comprising about 1,930 sq. miles in total, with a lighter touch across a 5,791 sq. mile important habitat zone. These efforts have helped reduce the intensity of poaching and provide wildlife with some critically needed breathing space.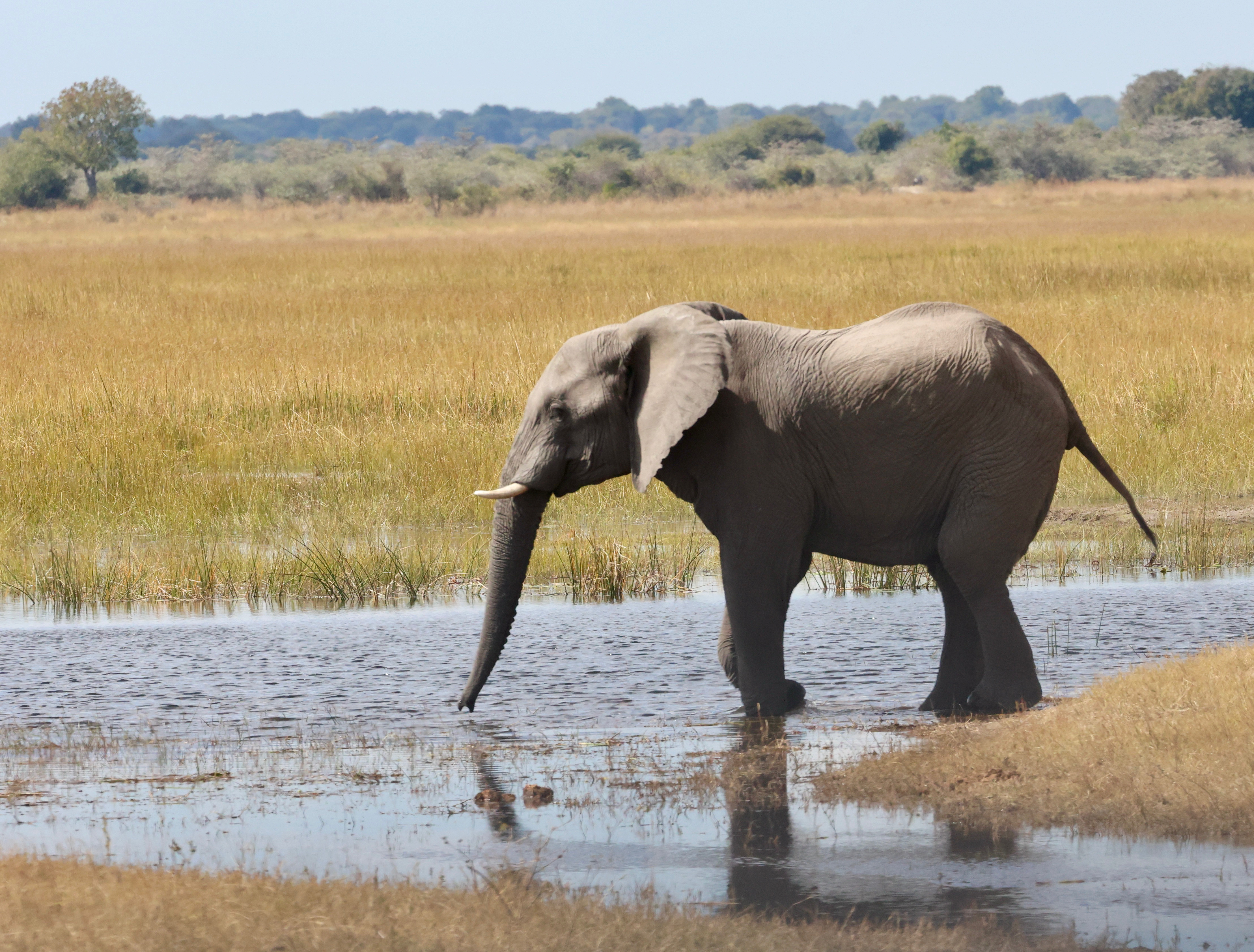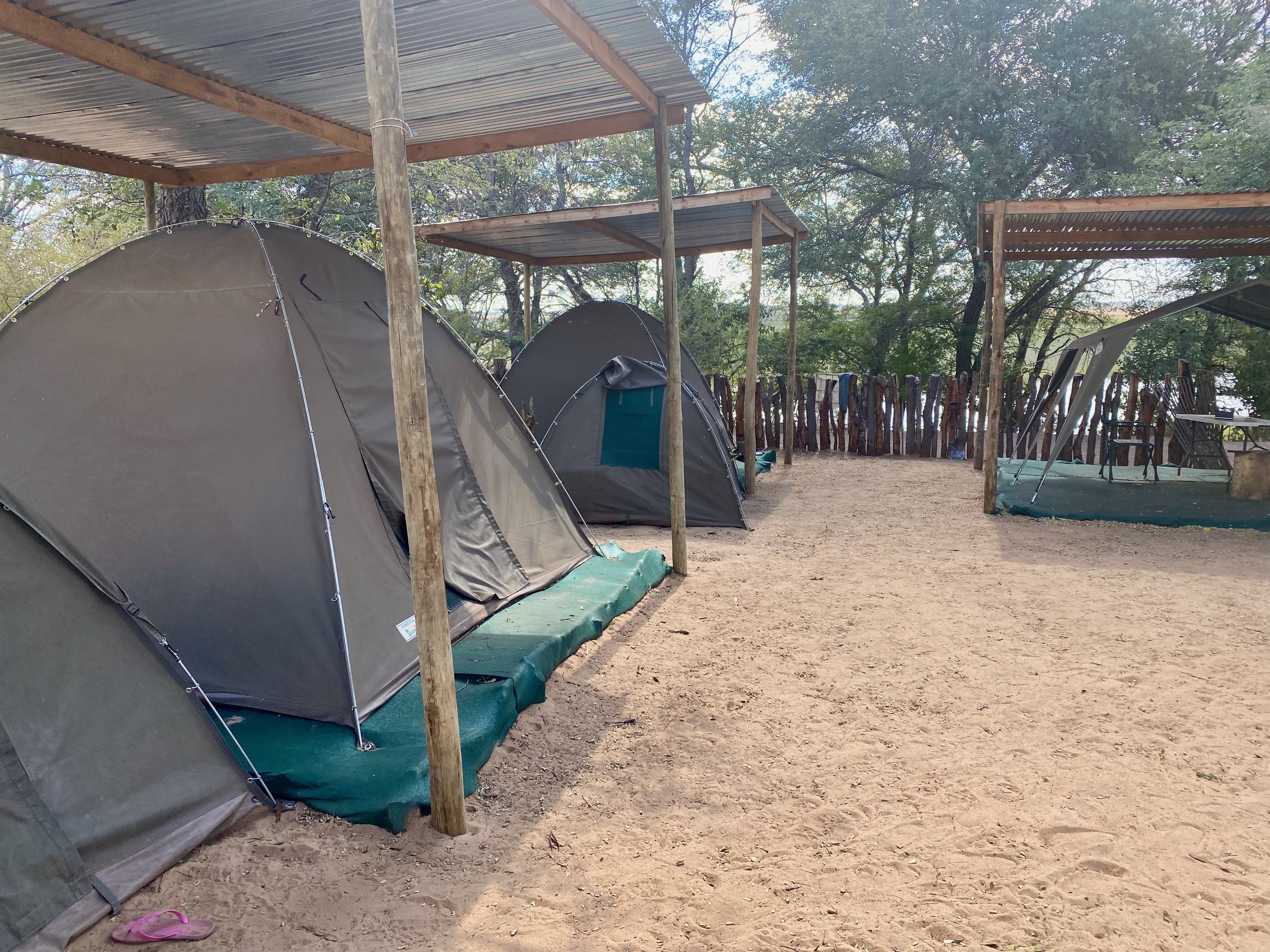 In the meantime, African Parks—another LRF grantee—has been invited by the Angolan government to submit a proposal for managing Luengue-Luiana and Mavinga. This would be an excellent outcome for the park because it will permit a neat partitioning of roles, whereby African Parks could take on the challenging role of this vast and challenging PA and Panthera could apply their expertise to monitoring wildlife and threats, and to tackling human wildlife conflict. Such collaboration and division of labour would greatly increase the chances of the area being effectively protected.
Wildlife in the park continues to be subject to intensive bushmeat poaching, reflected by the ongoing high rates of snare and gin trap removal and by the low densities of antelope species. In addition, the ad hoc human settlement in the park poses real challenges that would grow in the event of immigration and expanded slash and burn agriculture. There is a need for significantly elevated investment in community engagement, and for the development of a zonation plan to rationalise the alignment of land uses. Such a plan might create strictly protected wilderness zones, multiple use zones where some forms of exploitation of natural resources for local use is permitted, and settlement zones. A zonation could likely be implemented around the existing settlement pattern (so long as the creation of further unplanned settlements was prevented). However, a win-win could potentially be created if communities were incentivised to settle in zones where services and support could be provided to local people, thus reducing human vulnerability and leaving larger areas free of human disturbance. Presently, wildlife occurrence in Luengue-Luiana is negatively associated with proximity to human presence, so creating wilderness zones free of human disturbance would certainly improve conservation prospects.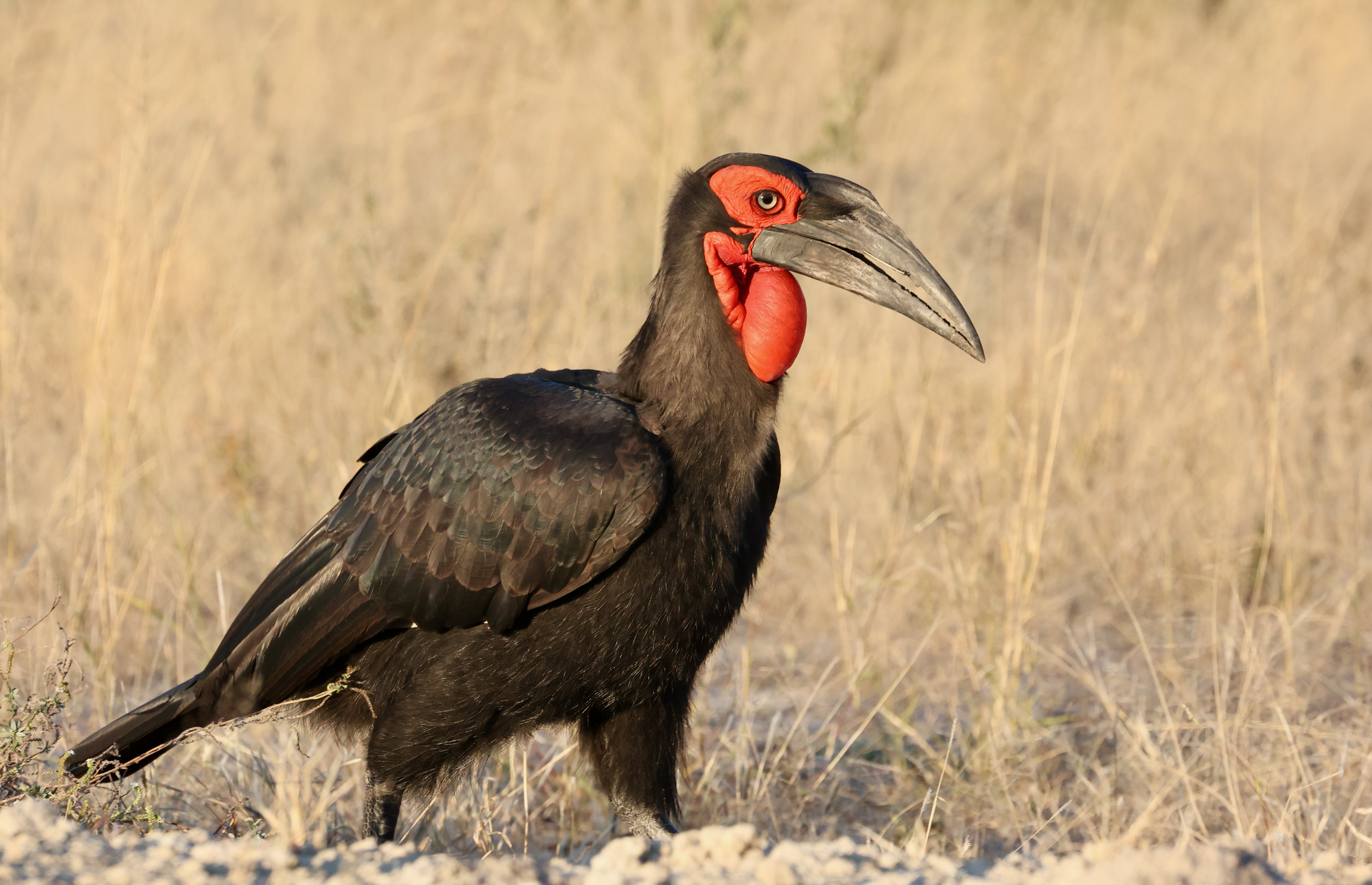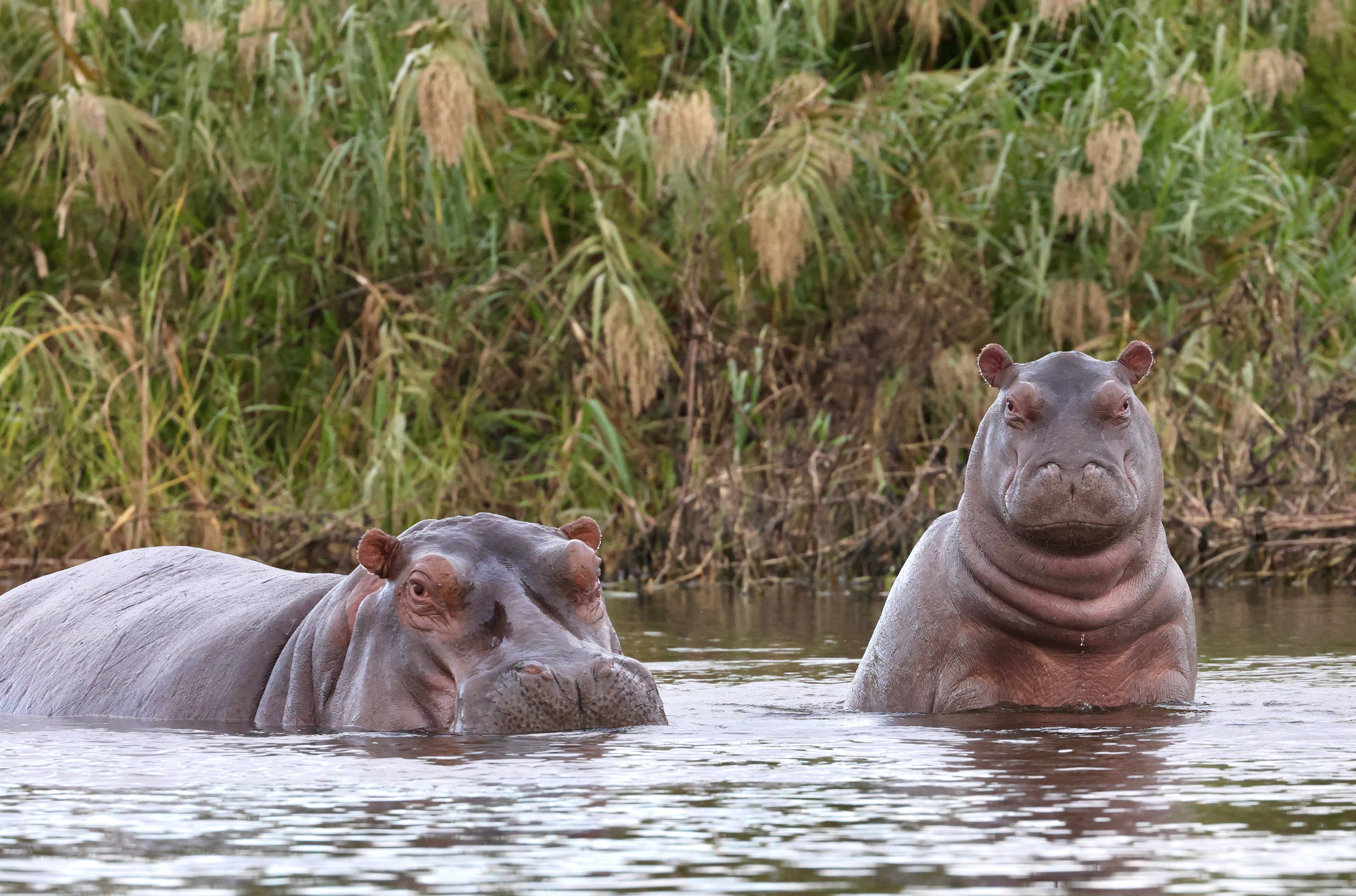 If elevated community engagement and law enforcement could happen quickly, there is no reason why the wildlife in Luengue-Luiana could not recover spectacularly. With adequate investment and protection, Luengue-Luiana could one day be home to hundreds or even thousands of lions, hundreds of African wild dogs, and many thousands of individuals of other wildlife species. This vast, wild landscape has potential to provide relief to the lands of northern Botswana straining under excessively high densities of elephants. To help fulfill this potential, the LRF will continue to look for opportunities to invest in strengthening the management and protection of this incredible landscape.